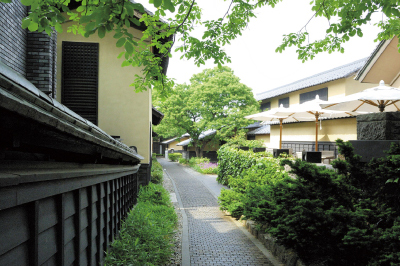 Chestnut sweets are popular in Obuse, where they have been
manufactured traditionally over the years. The delicacy became
widely-known during the Edo period and was even used in
offerings to shoguns, makin"g Obuse Chestnuts"a national brand.
Obuse found itself prospering as a town of wealthy merchants and
became an area where Japanese culture thrived?the painter
Katsushika Hokusai, who was based in the capital of Edo, was
invited here. Traces of that period can still be seen in the present,
one can take a stroll and see the many flowers, temples, shrines
and art museums the area has to offer, and experience a hearty
dose of Japanese culture.
The rich soil that gave birth to chestnuts is also optimal for fruit
tree production. For this reason, the town is known for its sake
manufactures and wineries, which provide a rich culinary
experience.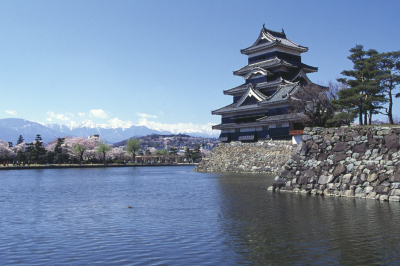 Matsumoto Castle is one of four castles designated as 'National
Treasures of Japan' and the oldest castle donjon remaining in
Japan. Construction began in 1592 of the elegant black and white
structure with its three turrets. Because of the elegant black walls,
Matsumoto Castle is sometimes called 'Crow Castle'. Inside the
castle are steep stairs and low ceilings leading past displays of
armor and weapons from the Sengoku period ("Warring-States")
when the castle was built. The narrow wooden windows, once
used by archers and gunmen, provide amazing views of the
Japanese Alps, Matsumoto City and the koi and swans circling in
the moat below.